What is metabolic age? Is it possible that you could be younger or older than your chronological age?  Gone are the days of letting that number on the bathroom scale have the last word on your health and fitness.
Metabolic age can give you greater insight into your health habits and can help put you in charge of your health and well-being. Let's face it – feeling a little younger than our years is a state of being that many of us aspire to. Being motivated by reaching a younger metabolic age could help get you there.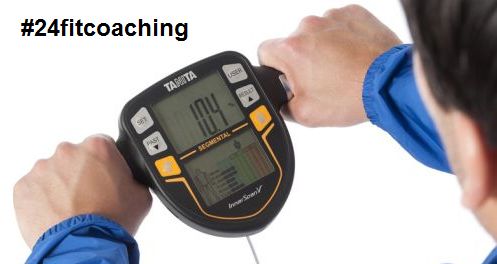 A metabolic age that is substantially lower than your chronological age means, compared to the average person in your age group, you have more muscle mass, less fat, are probably more active, and therefore can consume more calories. Or if higher than ….you have less muscle mass, more fat, are probably less active, and therefore can consume fewer calories…
Seeing an improvement in your metabolic age motivates you to continue with your '"24Fit – Get Active, Eat Right, And Stay Healthy' programme.
Contact us for a free metabolic age and body composition test. Bring your friends its fun and see who has the lowest metabolic age…