Challenges helps everyone stay motivated and on track during the 90 day period required to change habits. Research shows that organised weight loss groups have a higher rate of success than individuals when attempting to lose weight do.

1. Weight Loss Challenges are  nutrition courses over 12 weeks  to give anyone the knowledge and support they need to achieve safe, long term weight loss.
The course is run as a competition, with all participants paying into a prize fund. At the end of the challenge, the three participants who have lost the most weight and/or body fat win cash prizes. Even though each challenge is packed full of information, we keep them fun with weekly quizzes and mini-challenges. There is also a national weight loss challenge competition financed by Herbalife.
After looking at the marketplace we realised that there was a big gap: something that offered support and coaching but was nutrition and education based. Weight Loss Challenges employ a back-to-basics understanding of food, exercise and lifestyle, and how this affects a person's weight, health and energy
Unlike most weight loss clubs which only weigh and measure you we carry out a comprehensive body analysis to identify your weight, height, chest, waist, hips & thigh measurements, BMI, body fat%, muscle mass, body water percentage %, physique rating, visceral fat rating, resting metabolic rate, metabolic age and bone mass.
Local  – The prize fund varies according to the local running costs but, based on 30 participants, the prize fund is typically £300 for 1st place, £200 for 2nd place & £100 for 3rd place.  Plus we give a prize to the biggest inches loser not in the top 3. Prizes are pro-rata based on the number of participants.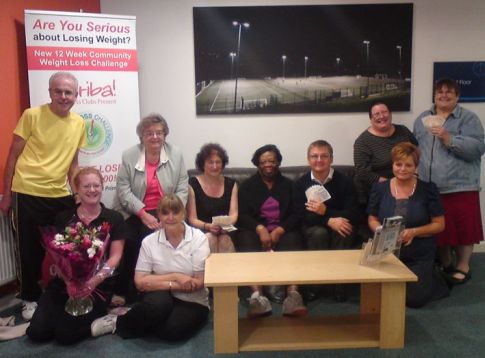 Regional finalists will receive: An overnight stay and access to the spa and gym at the Runnymede-on-thames hotel, Luxury three course dinner and invitation to the awards ceremony. Must have completed a 12 week Weight Loss Challenge to apply.
Regional Winners: All of the above plus: A pampering spa treatment at runnymede-on-thames hotel the day after the awards dinner £150 of Herbalife products.
National winners: 1st National Winner will receive: All of the regional prizes plus – £500 shopping spree with personal shopper. The 2nd Place National Winner will receive: All of the regional prizes plus £250 shopping spree.  The 3rd Place National Winner will receive: All of the regional prizes plus £150 shopping spree.
We want to help everyone reach their ideal weight, to stay that way for the rest of their lives, and to have fun doing it! More details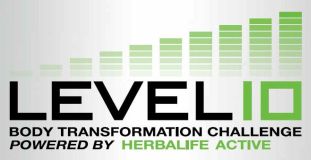 2. Level 10  body Transformation Challenge –  This challenge encourages participants to get their own personal level 10 results in the next 90 days. You will be assigned a personal coach and provided a range of support materials, personalised nutrition programmes and exercise options.
Participants reach their ultimate goal and be the best they can be whether it be weight loss, body fat loss or even gaining muscle, covers all age groups.
The support includes 1: One to one body analysis 2: Education about nutrition and exercise 3: Personalised programmes and meal plans 4: Weekly meetings with new friends on the challenge 5: Regular consultations and coach support 6: Compete for £000's in prizes and giveaways!
The  competition atmosphere helps you stay motivated, on track each day and to push yourself harder in training. The results will be judged on a combination of:  Healthy body composition change comprising of percentage weight loss, percentage body fat reduction and /or percentage lean muscle mass increase in progressing towards your goals for the Challenge; Participants story, including what you used to do, and what you do now, and the overall change and achievement of your goals through reaching your Level 10.
Local – Prizes are available at a local level if a group competition is organised. Entry fee £10.  Individuals can also enter Herbalife's regional and national Level 10 Challenge.
Regional winners receive prizes of £500 per winner in male and female categories and there are runner up prizes of £250. No entry fee.
National – These regional winners are then entered into the National customers final day when Herbalife provide prizes of £4,000 for the winner for male and female categories, with 2nd (£2500) and 3rd (£1500) prizes as well. Then there is an overall national winner will be selected from the male and female 1st place winners and will receive additional prizes as follows: a holiday voucher to the value of £5,000 (including VAT) and spending money of £2,000 in cash.

3. 24 Fit Challenge – A 4 week challenge at free "24 fit camp" with a  fun and simple physical test on the first and last day to measure the progress.  Get into the best shape and feel amazing! Need motivation? Need a workout routine? Need healthy eating advice? Includes free fitness classes throughout the weeks, physical fitness testing, body composition measurement, motivation, support and nutritional advice! We use our bodies as resistance and the exercise suits everyone. Everybody will be able to perform at their own maximum and during the 4 weeks reach a new physical and health level. It's FUN, it's FREE, it's FIT CAMP !
No prizes. Only celebration and certificates to everybody.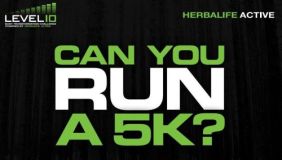 4. 5 Weeks to5 K – For many reasons, running a 5K race is a popular goal for people who strive for a more active life. For one, it provides a fun, social environment to make your workout more enjoyable. Secondly, it is achievable by anyone, yet is a great challenge for even the most experienced runners. Most importantly, 5K (3.1 mile) races are the most popular distances for running competitions worldwide because anyone can train for them in a relatively short period of time, regardless of their previous fitness level.
This comprehensive training programme will give you all of the information you need to get you running your first 5K race in just 5 weeks. We have organised it based on three ability levels – beginner, for someone who's never run before; intermediate, for someone who is moderately active; and advanced, for someone who considers themselves fairly active and is looking to improve his or her fitness and running time. You will learn the importance of a healthy, active life, as well as how fitness, nutrition and lifestyle work hand-in-hand to help you achieve your goals.
Gain the satisfaction from entering the  http://www.parkrun.org.uk as a team